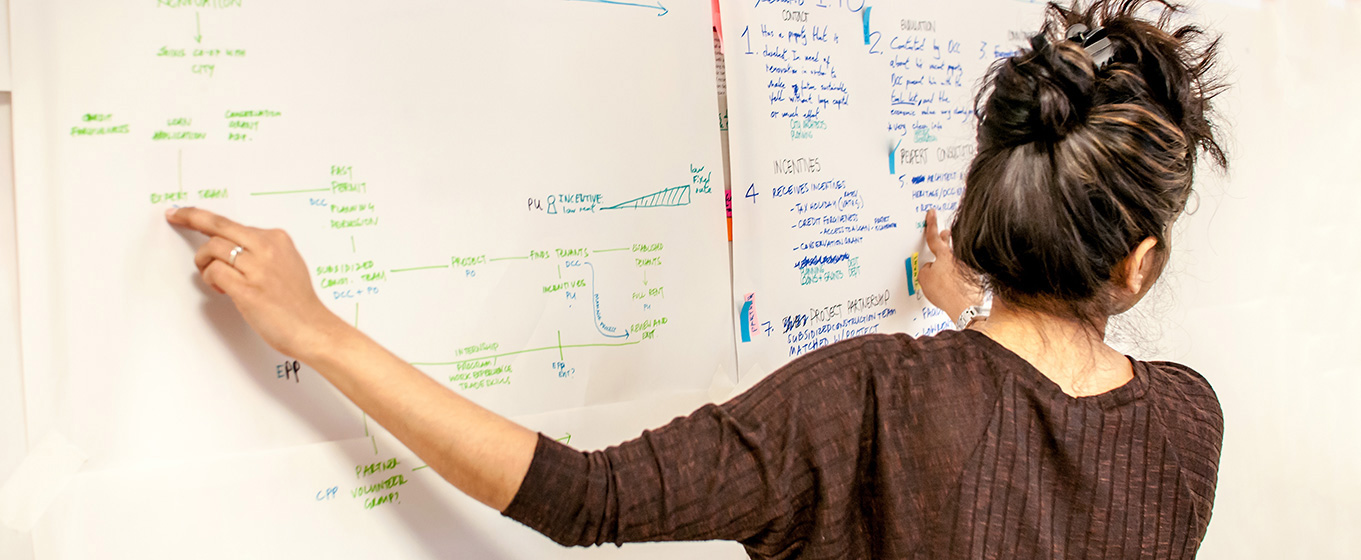 "The IwB is a place where creative minds come together and learn how to solve problems."
– Carmen Paz, Alumni from World House Project Year 1

Become a part of the IwB.
The Interdisciplinary Design Strategy (IDS) is a unique 10 month post-graduate certificate program that combines design thinking with design action. Each year students from different disciplines take on a real-world wicked problem and seek to achieve social, ecological and economic innovation through design intervention.
The Institute without Boundaries is located in Toronto's downtown east core between the historic St. Lawrence Market and Distillery District. The IwB studio is a creative, open-concept space, designed by award winning architects Daoust Lestage. To learn more about the IwB click here.
Complete the following form by filling in your details and submit the following via email or snail mail:
1. Completed application form
Click here
2. Statement of intent (max 3 pages)
3. CV or resume
4. Three (3) reference letters (academic or professional)
5. Portfolio
Tuition is updated yearly. The 2015-2016 domestic student tuition rate for the G414 Interdisciplinary Design Strategy (IDS) program is $13,407 CDN, the international student tuition is $23,978 CDN. Please see the following link for information about future tuition rates:  http://www.georgebrown.ca/g414-2015-2016/
How Do I Apply?
We are currently accepting applications. There are two separate processes to complete your application; see steps 1 and 2.
For full program information, including program requirements and curriculum see our
FAQ section and the George Brown College IDS Program page.
We prefer digital applications!
Send yours to lendes@georgebrown.ca or send your application to us via post at:
Institute without Boundaries, Admissions
230 Richmond St. East, P.O. Box 1015, Station B
Toronto, ON M5R 2T9
CANADA
Have questions? Check out the FAQ page or contact us.